Tree Ring Watch Gifted to Award Winning Author Timothy Egan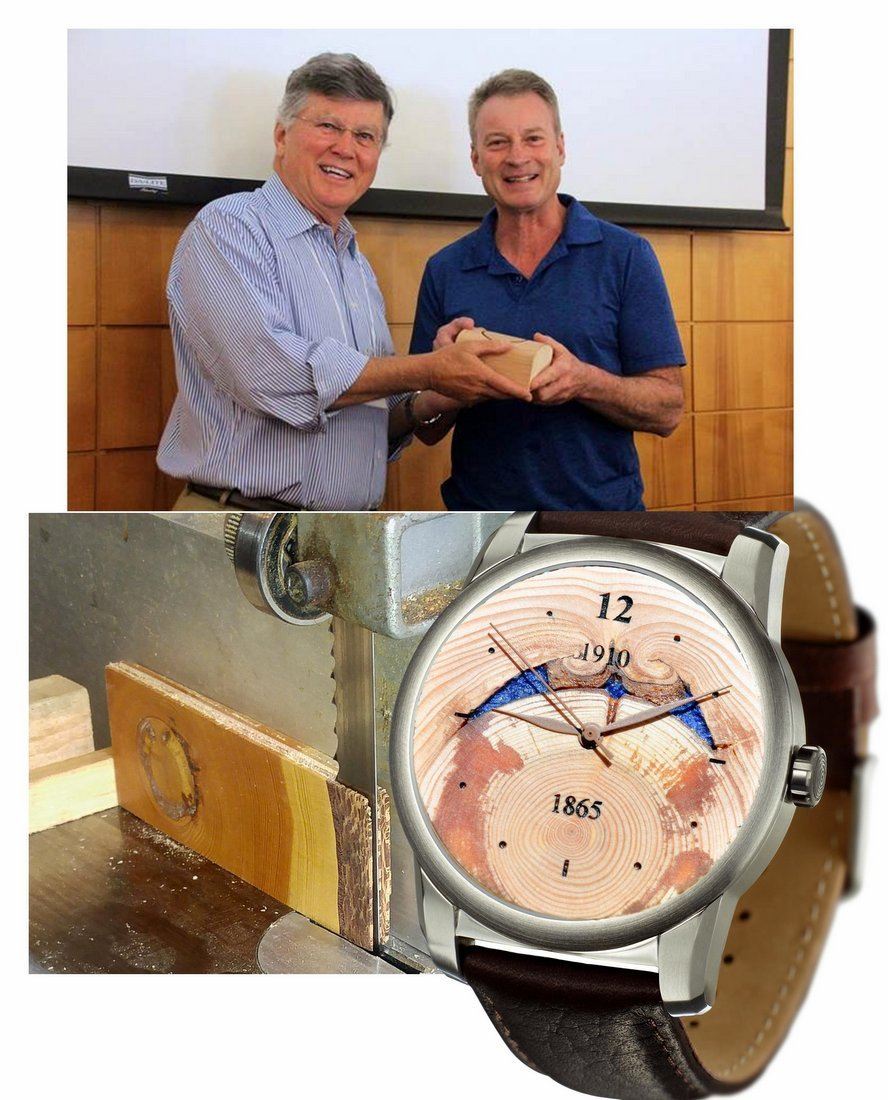 David M. Kennedy of Stanford University's Bill Lane Center for the American West commissioned Tree Ring Co. to craft a pen for author Timothy Egan. The request was to make a pen from a tree that had burned in the historic 1910 fire. Unfortunately, I did not have enough fire-scarred wood to make a pen. Refusing to miss this opportunity, I improvised. I sliced the wood I had ultra-thin, filled the void created by the fire with crushed lapis lazuli, and crafted a watch instead.
The tree used to craft the watch was a tiny seedling in 1865. In 1910 the tree stood witness (with a fire scar to prove it) to the largest forest fire in history, burning 3 million acres of forests in Montana and Idaho. An award-winning book, The Big Burn, by Mr. Egan eloquently tells the story of the 1910 fire.  On so many occasions, Egan's captivating writing has taken me back in time to experience the history of the American West. I would love it if his new watch returns that favor. Regardless, it was a tremendous honor to share my craft with a favorite author. 
Save
Save
---